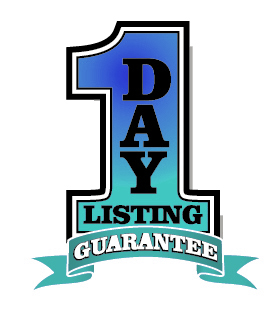 So you've decided to sell your home. You've probably heard the stories about other home sellers who ended up being locked into an interminable listing agreement with a mediocre real estate agent, something that cost them time and crucial market exposure.
Or, to put it in simpler terms: let's say you've found a real estate agent to list your home. They give you the listing agreement to sign, you start reading through the fine print, and that's when you notice that the contract runs for the next 90 days. 90 days? That's not good – you hardly even know this agent and you're about to lock yourself into a three-month contract? What if something goes wrong or the agent doesn't really perform as expected? Like it or not, you're stuck with that agent, and in the meantime your home is losing its most valuable marketing period.



Don't get stuck in a 90-day listing agreement
The Greater Calgary Group Your Home Sold or We'll Buy It! Team understands the many challenges in finding a real estate Team that you can trust, which is why we offer the 1-Day Listing Agreement. By giving you an easy way to get out of a listing contract, this industry exclusive one day listing guarantee will remove your worries about selling your home with a real estate agent.
How does it work?
The 1-Day Listing Agreement works like this: If you are not completely satisfied with the Greater Calgary Group's service and marketing techniques after one day, you can just fire us – you read that right, fire us.
The Greater Calgary Group Your Home Sold or We'll Buy It! Team won't lock you into a six-month, three-month contract, and not even a one-month contract; you sign a listing contract with us for only one day. If you think that working with us is not in your best interest, then you can just end our services after a day…it's as simple as that.
Of course, after actually meeting the Greater Calgary Group Your Home Sold or We'll Buy It! Team, we're confident that you won't tell us to take a hike, as you'll eventually see that we have the best marketing programs and strategies in the greater Calgary area. This 1-Day Listing Agreement that we're offering isn't only an industry exclusive – we will also guarantee to sell your home within a time period and price that's acceptable to you or we'll buy ourselves!
Customer service that puts you first
The Greater Calgary Group takes customer service seriously, and this is why we've created this 1-Day Listing Agreement. Our goal is to remove most sellers' biggest fear when listing their home with a real estate agent. With this 1-Day Listing Agreement, you can relax, knowing that you won't be locked into a lengthy contract, and you can cancel your listing literally the next day if you want; that's all there is to it.
If you're unhappy with the level of service you receive for any reason, you should have the power to fire your agent, and the Greater Calgary Group strongly believes in the quality of our service to make this kind of offer. We never settle for anything less than the highest professional standards.
With the Greater Calgary Group, you will always enjoy the highest calibre of service. We work hard to give you the results that you deserve – get in touch with us today and START PACKING!